The International Solar Energy Society, ISES, works to achieve 100% renewable energy for all, used efficiently and wisely, by providing the global renewable energy community with a collective, scientifically credible voice and up-to-date information gathered and synthesized by its talented members.  
ISES, a non-profit UN-accredited membership NGO founded in 1954, has a long history of being the trusted global advisor on renewable energy and this remains its core value.
ISES informs and connects its extensive, diverse membership of researchers, academics, professionals, practitioners, businesses, decision makers, and advocates in more than 100 countries. 
ISES promotes solar research and development, provides authoritative advice on renewable energy issues worldwide, advocates for a sustainable global solar industry, supports career growth of Young ISES members, and promotes energy education at all levels.  
The ISES Solar World Congress, held biennially since the 1970's embodies the spirit of international networking and exchange of ideas advanced by the Society. Its objective is to maintain communication between the research community, industrial and political players.
Learn more about past ISES Solar World Congresses below.
SWC50 - The Century of Solar
To celebrate 50 years of ISES Solar World Congresses, ISES started a year long virtual celebration called SWC50 - The Century of Solar in 2020. This celebratory event started with a virtual SWC50 conference and will continue in 2021.
The first ever international ISES Solar World Congress had been held in Melbourne, Australia in 1970 and SWC50 highlights the transformation in the global energy sector that has taken place since then and looks forward to the next 50 years when renewable energy will be the major cornerstone of the global energy system. The Conference is about the people: researchers, industry players, policy makers, and leaders from NGOs and non-profits who have all contributed to make renewable energy the fastest growing contributor to our global energy supply.
On occasion of SWC50, ISES launched a celebratory booklet The Century of Solar - Stories and Visions of Renewable Energy as well as the ISES Solar Energy Museum to celebrate the past 50 years of solar advances.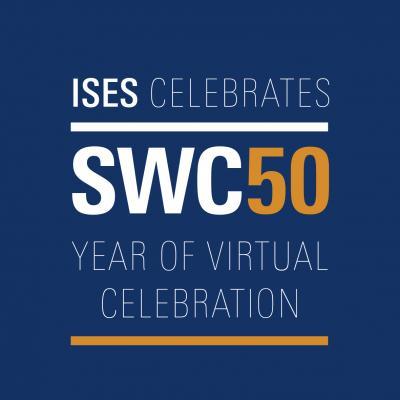 SWC 2019 - Santiago, Chile
Over 430 participants from 48 countries were welcomed to the ISES Solar World Congress 2019  in Santiago,Chile, held together with the IEA (International Energy Agency) Solar Heating and Cooling Programme (SHC) International Conference on Solar Heating and Cooling for Buildings and Industry.
From 03 - 07 November, the SWC 2019 reinforced the long tradition of connecting the research and academic community with decision makers from different government sectors, industry, financiers and practitioners. This is the first time that the ISES Solar World Congress as well as the SHC Conference took place in South America and we were very pleased to host this event in Chile, a country that's has shown it's commitment to the fast deployment of renewable energy to transition the Chilean energy matrix to 100% renewable energy.
View the conference proclamation here.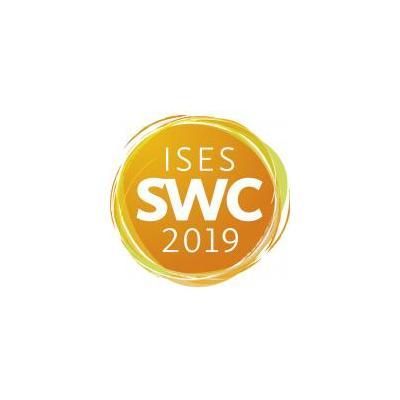 SWC 2017 - Abu Dhabi, UAE
The ISES Solar World Congress, SWC 2017 was held at the Jumeirah Hotel at Etihad Towers in Abu Dhabi, United Arab Emirates (UAE) from 29 October to 02 November 2017. A unique feature of this Congress is that it was held jointly with the 5th International Conference on Solar Heating and Cooling for Buildings and Industry, SHC 2017. The theme of the event was: Innovation for the 100% Renewable Energy Transformation.
With the support of Masdar Institute, part of the Khalifa University for Science and Technology, nearly 500 renewable energy practitioners, researchers, project developers, academics, decision makers and advocates representing 58 countries have gathered at this joint conference
View the conference proclamation here.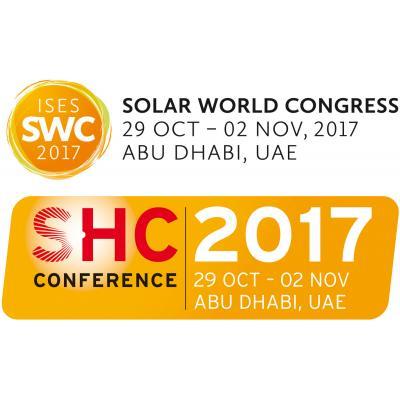 SWC 2015 - Daegu, Korea
From 8 – 12 November 2015 the International Solar Energy Society (ISES) and the Korean Solar Energy Association hosted SWC 2015, a successful and informative gathering of solar energy researchers, professionals, industry representatives and decision-makers from around the world.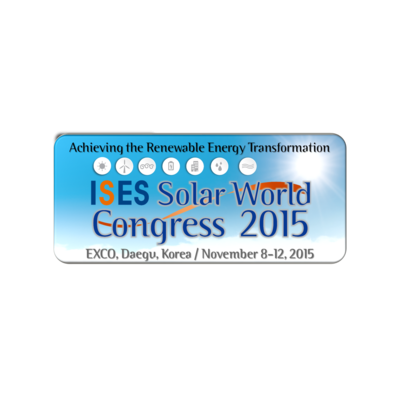 SWC 1970 - Melbourne, Australia
In 1970 solar research pioneers met at the first International Solar Energy Society (ISES) Conference in Melbourne Australia.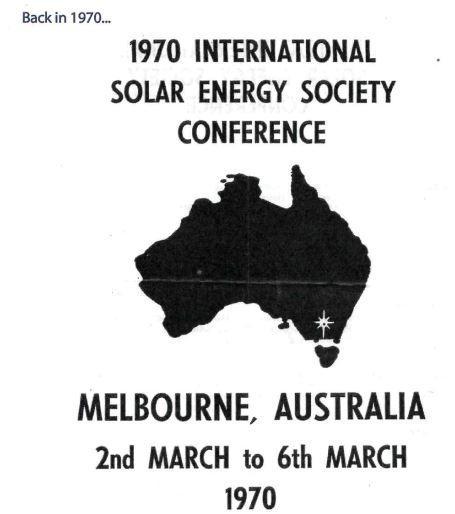 All Past ISES Solar World Congresses At A Glance