Pathways to Net Zero Carbon Neighborhoods
Monday, 25. October 2021
7:00 to 7:30pm
The Keynote duration is 0:30 hours.
Pathways to Net Zero Carbon Neighborhoods
The presentation will discuss the challenges of net-zero neighborhoods, decarbonization strategies of cities, the role of digital twins for scenario modeling, and some results of the relation of neighborhood density and orientation on its net-zero potential.
Speakers
Ursula Eicker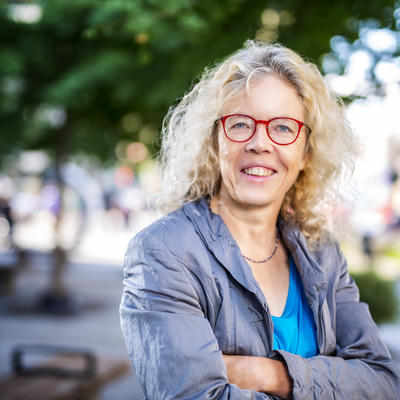 Prof. Ursula Eicker is the Canada Excellence Research Chair (CERC) in Smart, Sustainable and Resilient Cities and Communities at Concordia University Montréal. A German physicist, Eicker has held leadership positions at the Stuttgart University of Applied Sciences and its Centre for Sustainable Energy Technologies. She coordinated many international research projects in the fields of building energy efficiency, renewable energy systems, and urban scale simulation. 
Since June 2019, she leads an ambitious research program to establish transformation strategies toward zero-carbon cities. Around 50 graduate students work on decarbonization pathways in the domains of the built environment, renewable energy systems, sustainable transport, and circular economy. An urban data analysis and modeling framework integrates the multidisciplinary work. The 7-year research program received 10 million CAD government funding and is supported by a further 10 million Dollars by Concordia University.
In November 2020, Prof. Eicker founded Concordia's Next-Generation Cities Institute, which groups 14 university research centers and 200 researchers from all faculties. Three interdisciplinary research clusters deal with Built and Natural Environments as the hardware, Mobile, Secure and Sharing Cities as the software, and Design, Arts, Culture, and Community as the experience of the city. The Institute addresses the challenges of the urban transformation with a transdisciplinary approach and develops tools and strategies for a sustainable future.