Spotlight India II: India to be Self-Reliant in Solar PV Value Chain Manufacturing: Will the Govt of India PLI Scheme Accelerate Manufacturing Capacity?
Tuesday, 26. October 2021
5:30 to 6:30pm (CEST)
The Plenary Session duration is 1:0 hours.
Spotlight India II: India to be Self-Reliant in Solar PV Value Chain Manufacturing: Will the Govt of India PLI Scheme Accelerate Manufacturing Capacity?
Indian Prime Minister Mr. Narendra Modi has brought forward two key solar initiatives: "Make in India", a program introduced to attract foreign investment, and "OSOWOG" – One Sun One World One Grid" to bolster local solar PV manufacturing in India. These two initiatives go hand in hand with India's wish for a self-reliant economy in the post-COVID-19 era, as supply disruptions from China due to the COVID-19 outbreak and subsequent shortage of solar components and solar PV modules have impacted India's ambitious energy target of achieving 100 GW of solar only capacity by 2022. Solar power can play a key for India to become self-reliant (atmanirbhar) as market reports indicate. India's leading solar manufacturers have extended their support towards the self-reliant India campaign Atmanirbhar Bharat Abhiyan and sought the government support to provide a level-playing field for realizing the full potential of the solar sector.
 This campaign, Atmanirbhar Bharat Abhiyan has certainly opened up a huge opportunity for India's solar ambition as 18 solar PV manufacturers (both local & US-based) have responded to the call,  evincing interest in solar PV value chain manufacturing (polysilicon to high-efficiency solar PV module ). However, it is also time for the Indian government to implement the urgently required reforms on the ground.
In this important discussion on Indian solar PV manufacturing, we will explore the hidden treasure of this ambitious plan for the solar manufacturing industry in India and discuss the path forward for the next 3-5 years.
Speakers
Gauri Singh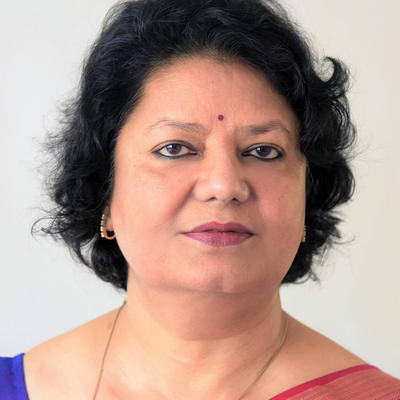 Gauri Singh is a career bureaucrat with over thirty years' experience in policy formulation,
implementation and policy advocacy in the field of renewable energy, sustainable development and
livelihoods. She has worked at federal level in the Government of India and in Madhya Pradesh.
At federal level, in the field of new and renewable energy, she has vast experience of policy
formulation, coordination, and international cooperation. Policy initiatives led by her include, the
policy framework of National Solar Mission of India 2010, to build solar power capacities in India.
Ms. Singh has also worked at IRENA earlier, as Director, Country Support and Partnerships
and was responsible for regional and country level initiatives. She spearheaded partnerships with
regional energy and economic organisations.
Rabindra Kr Satpathy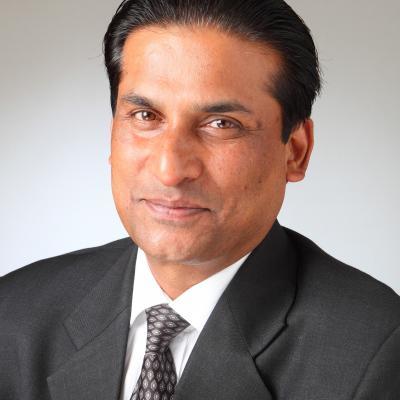 Rabindra Satpathy specialised in Solar PV Power through his final year project in Electrical Engineering. He has been working in Solar PV Industry since 1984. He has worked with world leading solar PV companies such as BP Solar India, Siemens Solar, Shell Solar, Solar World , RIL Solar Group, TRINA Solar in various functions i.e. System design & Engineering, Quality, Project Management, Sales & Business Development and leadership roles.
Pulupska Subrahmanyam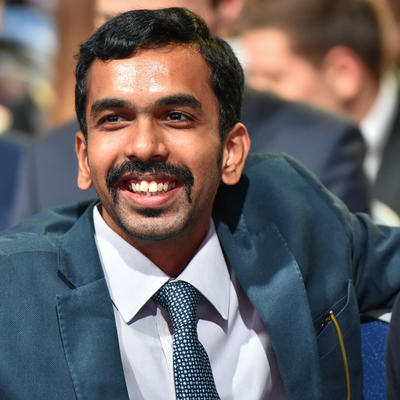 Subrahmanyam Pulipaka is the youngest Chief Executive Officer of the National Solar Energy
Federation of India.  The National Solar Energy Federation of India (NSEFI) is an umbrella
organisation representing solar energy companies in India that are active along the whole
photovoltaic value chain: project developers, manufacturers, engineering companies,
financing institutions and other stakeholders.
Pulipaka is the recipient of BRICS Energy for Thought - Young Scientist award - 2018. Previously
he was the co-founder and CEO of Soreva Energy, one of the 10 Energy startups
representing India at RISE-2017, Hong Kong. Subrahmanyam is one of the 50 Indian young
CEOs shortlisted for Global Entrepreneurship Summit- 2017.
He is an alumnus of BITS Pilani and is also the founding chairman of India Africa Youth
Energy Forum (IAYEF), a platform dedicated to nurture future energy leaders in the Indian
subcontinent and African continent. He also started a series of Youth Energy Dialogues for
carrying forward the youth centric energy revolution dialogues in different cities in India as
well as different countries in Africa.
He has been involved in active research on the reliability of solar photovoltaics and he has also been actively involved in solar skill development and policy deliberation activities and addressed various intergovernmental sessions in India, China, Russia and Rwanda.